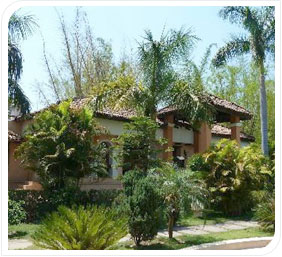 Tuli Tiger Resort, this is the place where you can take in the true jungle atmosphere created by perfect natural surroundings. It also represents the rich exciting heritage of central India. Situated on the bank of Banjar River Tuli Tiger Resort offer decent accommodation, meals & great services which make Tuli Tiger resort a terrific wildlife resort at Kanha National Park.
Dining:
The Connoisseur restaurant at Tuli Tiger Resort serves a wide range of Indian & continental cuisine to the in house guest. The guest can also enjoy the open air barbeque to enhance the jungle dining experience.
Accommodation:
Tuli Tiger Resort has 26 beautiful, air conditioned cottages with twin beds, internal and external sitting areas. Every cottage has soothing interiors that ensure space and privacy. The surrounding is covered with big green buffer zone of 22 acres and home to several species of birds. Watch & feel the wildlife through large windows of your private cottage, traditionally designed with a Canopy roof.