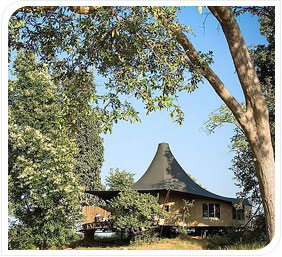 Banjaar Tola jungle safari lodge is situated along with the banks of the Banjaar River, directly overlooking the heart of Kanha National Park. The luxurious tents at Banjaar Tola have been designed in an existing style, with pressed bamboo wall panels, gorgeous bamboo floors and locally crafted furniture. The textiles have been designed in tones of delicate saffron and acid-washed green, with rich block-printed Madhya Pradesh cottons and silks. The environment over the resorts looks very pleasant with very trained staff.
Accommodation:
The lodge offers two elegant camps of nine suites, each with its own intimate tented sitting area.
Dinning:
The resorts had its interactive kitchen that makes it a place to live and enjoy.