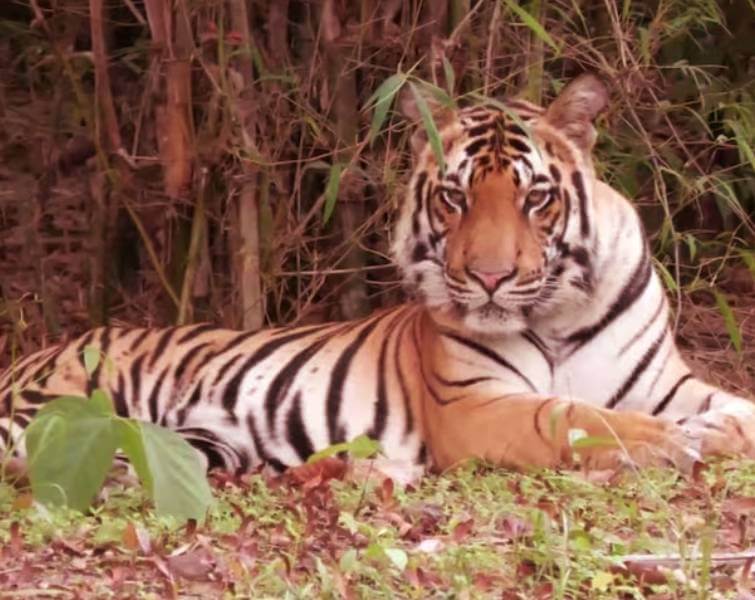 17 Apr, 2023
Neelam, the Tigress: From Motherhood to Grandmotherhood, a Legacy of Celebration in Kanha National Park
It is now a well-known fact that Kanha National Park in Madhya Pradesh is a famous place for tiger sightings. Nestled in the heart of India, lies a natural wonderland, Kanha draws wildlife enthusiasts from all corners of the world. This sprawling wildlife sanctuary is a paradise for those who love to witness the majesty of nature and its inhabitants. From the iconic Bengal tigers to the rare barasingha deer, the park boasts an impressive range of flora and fauna. The lush forests, rolling hills, and meandering rivers create a perfect ecosystem for these creatures to thrive, and visitors are left in awe of the beauty that surrounds them, especially the tigers of Kanha. These all are known, but do you know an interesting story of a tiger who has already become a grandmother and is still contributing to her own genes?
Neelam, one of the famous tigers of Kanha National Park, is seen with her three seven-month-old cubs on April 15 while visitors are having their morning safari. The tourists present there captured this wonderful sight with their cameras. The viral video is said to be near the Barasingha fencing of the Kanha zone.
Here are some interesting facts about Tigress Neelam (T-65)
One of the famous tigresses of Kanha Tiger Reserve, Neelam is codenamed T-65.
She was born in early 2012 and her father was Munna (T-17), who was also one of the world-famous tigers in Kanha National Park. He was one of the most photographed tigers in Kanha who always behaved normally in the presence of visitors.
Neelam's mother was Mundi Dadar, who is codenamed T-8.
Neelam is referred to as the Queen of Kanha Zone.
She is known for her fearless and aggressive nature, and she is also an excellent mother who successfully raised several litters of cubs.
Neelam has a sibling, Chota Munna (T-29), who established his territory in the Mukki Zone.
Neelam gave birth to three cubs in 2015. But, at that time all three tigers could not survive due to the mutual fight between the cubs.
In 2017, with Bajranj (T-64) she gave birth to 4 cubs for the second time.
There were two females and two males among her cubs and the tigers successfully established their territories around Bhaisan Ghat.
Two female cubs of Neelam stayed with her.
After the departure of these adult children, Neelam became pregnant again.
She gave birth to three cubs in the year 2020.
And, it's now confirmed from the viral video that she again gave birth in 2022.
One of the interesting facts about the Kanha Tigress T-65 is, meanwhile she is also a grandmother now.
The Life of Famous Tigress of Kanha National Park, T-65 was documented for a brief period when she was radio-collared in 2014 for research purposes.
As it is already mentioned that she is the tigress of the Kanha zone, as she occupies a major part of the forest, she also has a few skirmishes with T-76, Naina, another dominant tigress, born in 2013. Naina's mother was also Mundi Dadar, T-8.
Neelam had a terrible fight with Naina in January, 2023 and one of her cubs was killed.
Neelam was seriously injured and not in a situation to feed her cubs.
She was rescued and treated by the park management and returned healthy with all its glory.
It seems Neelam is now all set to carry her parents' legacy for the upcoming years.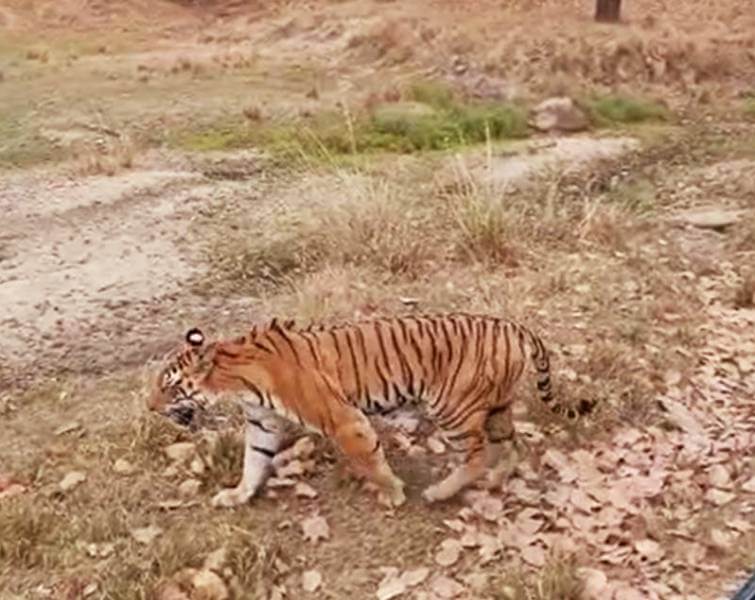 Like Neelam, there are several famous tigers in Kanha National Park and their legacy has been continuing for many years, not only in Kanha but throughout the country. Thanks to the Government of India, the Forest Departments, the park management authorities, front-line workers and everyone involved in helping the wonderful fauna keep living successfully in our country. The number of tigers has also increased and it became possible because of everyone involved in the mission. In 2022, the tiger population reached a new milestone as it surpassed 3,000 in the recent census.
You May Also Like to Read: