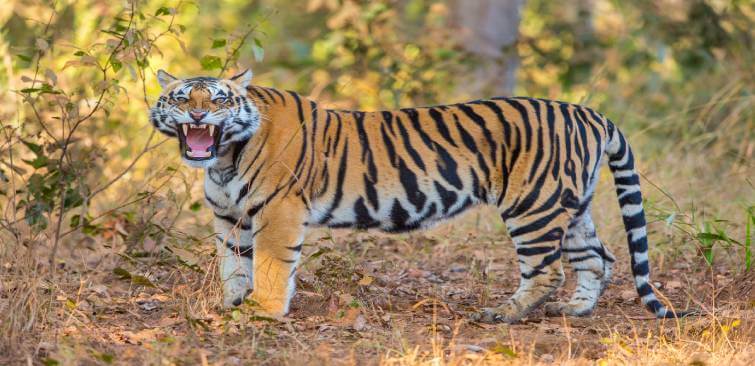 27 Apr, 2022
Some Interesting Facts About Kanha National Park & Tiger Reserve
One of the best tiger Safari destinations in India, Kanha Tiger Reserve is located in Madhya Pradesh and is spread over an area of ​​940 square kilometer in 2 districts of Mandla and Balaghat in the forests of Satpura. There is an abundance of the population of Bengal tigers, due to which there is always a possibility of seeing tigers during jungle safari here. Apart from Bengal Tiger, this National Park is also very famous for deer species - Barasingha.
This park also finds mention in the famous book 'Jungle Book' by famous author Rudyard Kipling. Mesmerizing Tall trees, thick bamboo forests and lush green fields of tall grass add to the beauty of Kanha National Park.
One of the most beautiful experiences is that You can stay in Forest Rest House instead of hotels to enjoy the bliss of nature. Sunset Point of Kanha National Park is quite famous among tourists. Here you can see the view of a beautiful sunset among animals like sambar and gaur.
Flora of Kanha National Park
Sal, Saja, Lendia, Dhwa, Tendu, Palas, Bija, Mahua, Amla, Bamboo are some of the prominent floral species found in kanha Tiger Reserve
Wildlife of Kanha National Park
Reindeer, Wild Dog, Royal Bengal Tiger, Leopard, Panther, Blackbuck, Wild Boar, Chausingha, Gaur, Langur are some of the most prominent wildlife species found in Kanha National Park.
Let's Know some interesting facts about Kanha National Park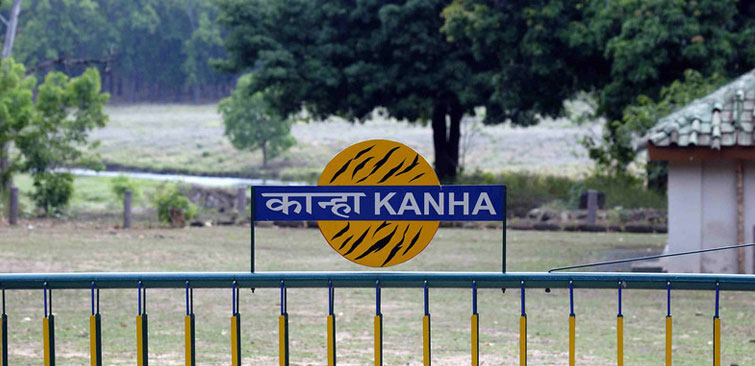 Kanha Tiger Reserve is one of the most visited National Parks in India due to its mesmerizing picturesque landscapes and highest density of tiger population.
One of the must know facts about Kanha Tiger Reserve is that it plays an important role in preserving deer species known as Barahsingha. Where states like Arunachal Pradesh and West Bengal tried their level best to save the endangered species of deer, the Barasingha; it was Kanha Tiger Reserve who successfully saved this vulnerable species from extinction. What an achievement!
Different types of animals are flourishing in this park as it has a diverse biodiversity. It is divided into highland and lowland which makes its vegetation suitable for the home of various wild animals. You will witness many beautiful streams and waterfalls flowing through this dense forest which make the land of this picturesque national park even more soul pleasing.
Did you know? The Land of Tigers is an award-winning film made in 1980 for National Geographic that was shot in Kanha National Park.
Kanha National Park also houses one of the most endangered Indian species of Wild Dogs known as Dhol. It is the most aggressive species of Wild Dogs.
Kanha National Park upgraded to a National Park in the year 1955 and in 1973 it was declared a Tiger Reserve.
Kanha National Park is a wonderful home to delightful bird species like Crested Serpent Eagle, Wood Shrikes, Paradise Fly Catcher, Gray Hornbill, Indian Roller, Pond Heron, Peacock, Red Jungle Fowl, Steppe Eagle etc.
Reading is only a half pleasure; you must plan an awesome trip to Kanha National Park to testify these amazing facts about Kanha Tiger Reserve. It is one of the best places for a thrilling tiger Jungle Safari in India.