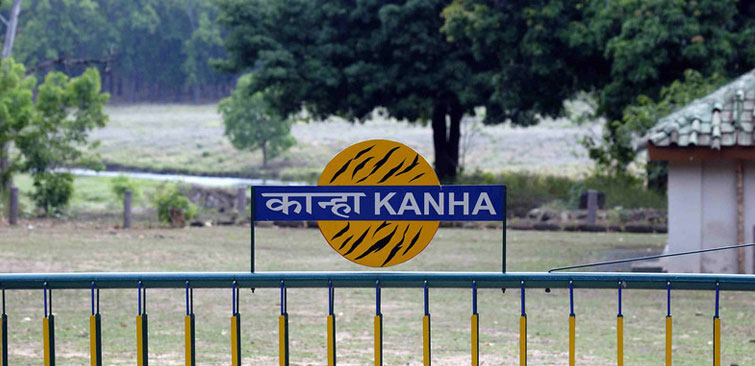 21 May, 2018
Inhibitory Steps Taken to Avoid Drought Condition at Kanha National Park
The authority at Kanha National Park is keeping deep watch on the watering holes of the park and also filling them on a regular interval to avoid any loss to an inevitable drought. Looking at the rising temperature, wildlife authority at Madhya Pradesh's prominent Kanha National Park has found a way to provide adequate water supply to the animals inhabiting the reserve. To overcome the scarcity of water in the park, the authority has kept all these sources under surveillance and is also filling them on a regular interval by the help of water tanks. There are almost 550 water sources that fulfill the necessity of all the wild creatures of the park. Now, with the rise in mercury, these water sources have begun to dry which as predicted has become a danger for the survival of these wild species as a large number of animals lose their life because of the annual droughts in the national park.
Kanha National Park is a popular Tiger reserve nestled in the Maikal range of Satpuras in the heart of India, Madhya Pradesh. Spread over a rambling area of 940 sq km, Kanha National Park is the inhabiting center of various wild species, like that of tigers, wild cats, foxes, jackals, leopards, swamp deer, sloth bear, hyena, common teal, Indian roller, grey hornbill, white-eyed buzzard, and more such enthralling animals and birds.
Kanha National Park News Desk...