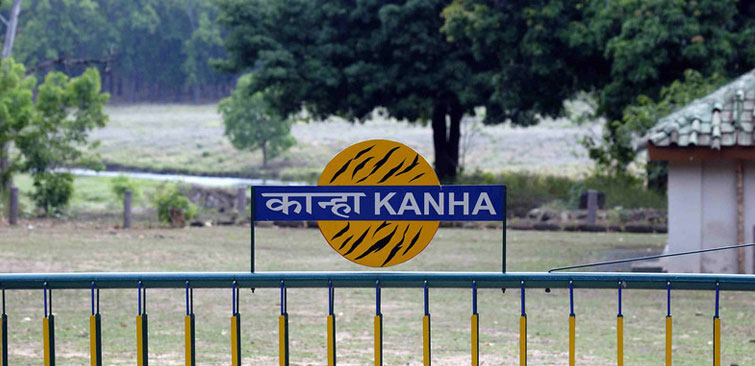 14 Sep, 2020
Kanha National Park to Reopen After a Covid Break from 1st October, Online Booking Starts!
You have certainly been missing the excitement, thrill and adventure of venturing into the deep jungles of Kanha and watching your favourite wildlife in action, from the Royal Bengal Tiger to the Barasingha. Well, the wait is over, it's time to get back into the action. You can now enjoy a wildlife safari at Kanha National Park and watch its lovely wildlife from 1st October, while following the post COVID-19 guidelines. Since online booking for visiting the park has already begun, you can make a booking as per your convenience. It is absolutely safe to visit the park while observing the post COVID-19 guidelines.
Online booking starts for Kanha National Park
Kanha National Park will be open to tourists from 1st October, while online bookings for tourists have already begun from this week. Two zones, Kisli & Mukki, will be opened from 1st October, while another two zones, Sarhi & Kanha, will be opened from 15th October.
The park had been closed in March due to the Covid pandemic, but was reopened in June for 15 days. However, it was again closed on 30th June with the onset of the monsoon season.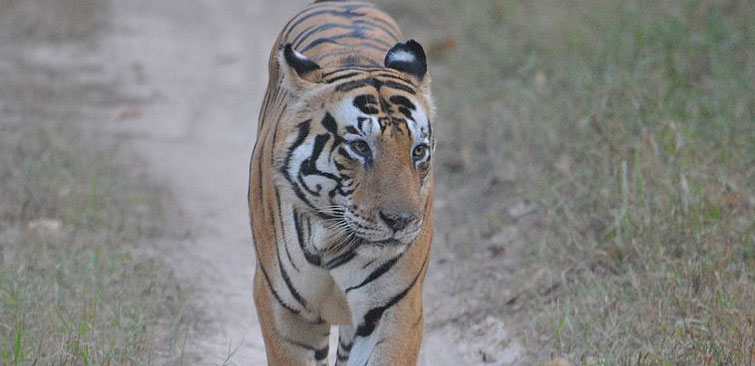 Post COVID-19 rules to be followed by the tourists
Some of the Post COVID-19 rules which are to be observed at Kanha National Park by the tourists are:
Always wear a mask at all times and maintain the rules of social distancing.
Tourists will have to undergo thermal screening while entering the park.
Canter vehicles will take 12 tourists instead of the usual 18, and 1 guide instead of the 2 guides. Tourists should cooperate with the wildlife staff and follow the rules.
All vehicles entering the park will be properly sanitised, while safari vehicles will also be sanitised before entering the safari zones.
Tourists should make use of the sanitiser provided in each vehicle during the safari.
Tourists should always sanitise their hands after visiting the toilet, entering & exiting a vehicle and touching any other object used by the public inside.
The detailed COVID-19 official guidelines for wildlife tourism in Madhya Pradesh can be found here
Here are some of the rules related to COVID-19 which all hotels & resorts will have to follow, along with the safety facilities:
Physical distancing of at least 6 feet should be maintained at all times.
Mask or face cover should be worn at all times.
Spitting is strictly prohibited.
Entrances will have a compulsory hand sanitiser, while tourists will undergo thermal screening at the entrance.
The number of people taking the elevator at one time will be restricted.
Hand sanitisers will be provided at the reception for the use of the guests.
Luggage will be disinfected before being sent to the luggage rooms.
Personal protection like face masks, hand sanitisers and gloves will be made available by the hotel to the guests.
Elderly, pregnant women and others with medical conditions will have to observe extra precaution.
The detailed COVID-19 official guidelines for hotels/resorts in Madhya Pradesh can be found here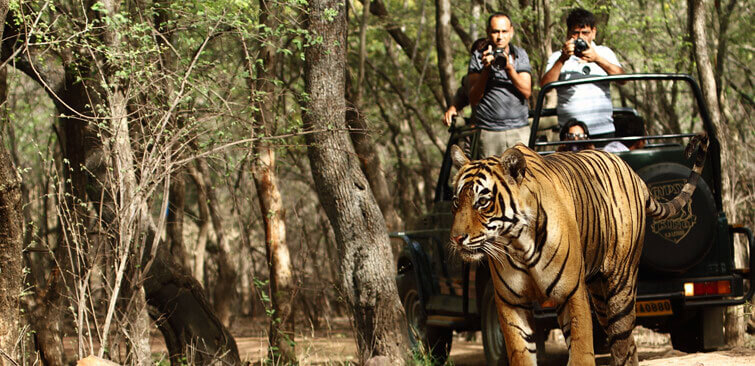 Facilities offered by Hotels & Resorts at Kanha National Park
It should be noted that all the hotels & resorts are fully functional at Kanha National Park. Some of the facilities offered by them with regard to COVID-19 precautions are:
Medical help will be provided in case of any emergency.
Sanitisers and face masks will be provided to the guests.
Luggage will be thoroughly sanitised.
Frequently touched surfaces, from door knobs and hand rails to benches, will be regularly disinfected.
Soaps and other disinfectants will always be supplied by the hotels and resorts.
Alcohol based hand sanitisers will be placed at regular intervals.
You can be assured that visiting the Kanha National Park is absolutely safe, as all the hotels & resorts as well as wildlife staff are observing the COVID-19 guidelines. So go ahead, make your booking and enjoy a stay and wildlife safari at Kanha without any fear or hesitation. All you have to do while visiting it is follow the above mentioned rules and guidelines, which will ensure your safety and those around you.
Popular Posts
---
Follow Us
---
Recent Posts