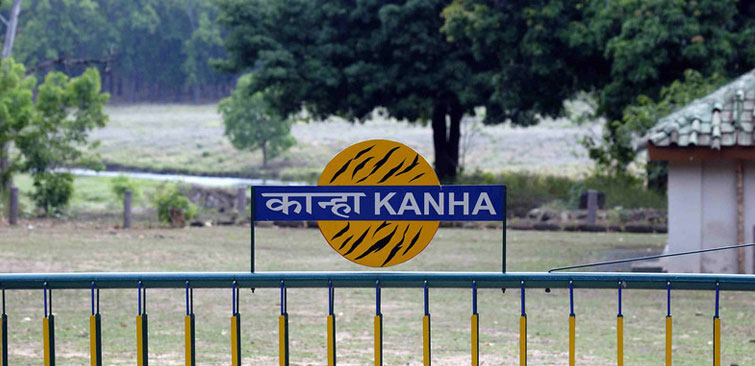 30 Jan, 2018
Another Heartbreaking Loss of Cub for Kanha National Park
With just the beginning of year, Kanha faces another loss in the form of a dead cub found in the Mukki region of the National Park. According to the officials, there were four cubs mothered by tigress T27 aged between 6-7 months, out of which 2 were already missing from the past few days. The state is absorbed in pain as this is the seventh such news in the month which brings the transience to 34 deaths in 13 months, the highest one so far. After due inspection by the forest officials, it is said that the untimely death of the cub is caused by an adult tiger where ultimate dominance over the region is considered the prior reason. News of loss was heard a few days back where a dead tiger was found in the Shahdol district of Madhya Pradesh.
Tagged as one of the top National Parks in India, Kanha till date harbours a number of 96 tigers and 40 cubs. With that being said, it is heard that there are some issues faced by the park regarding the sheltering of tigers and hence it is considered one of the reasons that the tigers are fleeing off from the region. It has also been said that with the recent decline in the past killing over more than three tigers, the forest department have contemned the matter all this while. It is said that due actions like budget proposal by the Chief Wildlife warden along with CCF Shahdol asking for financial support to bring changes in the administration were raised. But with no response from the Higher Authorities another tiger was found dead in the state.
Moreover, the famous Wildlife activist Ajay Dubey also brought to light the document under RTI which shows the overlooking attitude of the MP forest department. As in the year 2016, the death of a radio collared tigress of Satpura tiger reserve according to NTCA, definitely indicated the lack of efforts and a careless mindset regarding the SOPs and conservation affords.
Kanha National Park News Inputs...