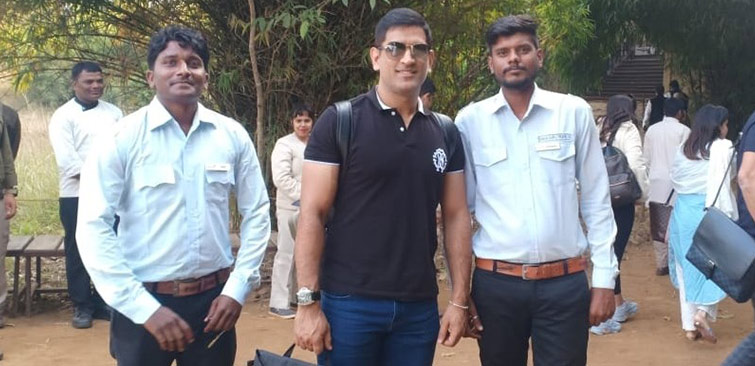 29 Jan, 2020
Mahendra Singh Dhoni Visit Kanha Tiger Reserve with Family and Friends
Mahendra Singh Dhoni, the most successful former Indian Cricket Team Captain (2007-2016) and remembered as the best wicket-keepers in world cricket arrives Kanha National Park on 28th January 2020 to spend quality time with family and friends. It is the first time, he has visited the popular national park of Central India from a chartered plane that landed on Birsi Airstrip, Baiher.
He will be staying here till 31st January 2020 at Banjaar Tola, A Taj Safari located near Mukki Gate of Kanha. Dhoni has planned to indulge in wildlife safari at Kanha Tiger Reserve and will also enjoy camping in the forest for a day.
Other Celebrities in Kanha National Park
Well, this isn't the first time that a big celebrity visited Kanha National Park. Many other celebrities have paid their visit to the national park to witness the natural beauty and spot majestic tigers. Sonakshi Sinha, who took a family vacation to Kanha as a child, again visited the park in the year 2016 after being announced as the face of Animal Planet's tiger protection programme. Also, in the same year, Sonam Kapoor along with sister Rhea Kapoor visited the national park.